⚠️ WARNING: WE DO NOT SELL, GUNS - AMMUNITION OR ANY GUN PARTS
LIMITED TIME - FREE SHIPPING ON ALL ORDERS
3 IN 1 | VERTICAL GRIP, LIGHT, LASER
This TR-US™ Foregrip checks all the boxes. Lightweight, all metal construction with non-slip anodized black finish with built in LED flashlight/strobe and a 650nm, 5mW red laser.
ULTIMATE DESIGN:

Compact, lightweight and featuring a quick-release mount feature and tactical bezel, it's a perfect tactical light for, security, or bodyguards.
EXCELLENT FITMENT:

For full size pistols, shotgun and rifle accessory rails. DOES NOT FIT SUBCOMPACT MODELS
VERSATILE MODES: Featuring two versatile settings steady and strobe, each mounted light easily switches between pinpointing or disorienting your focused target.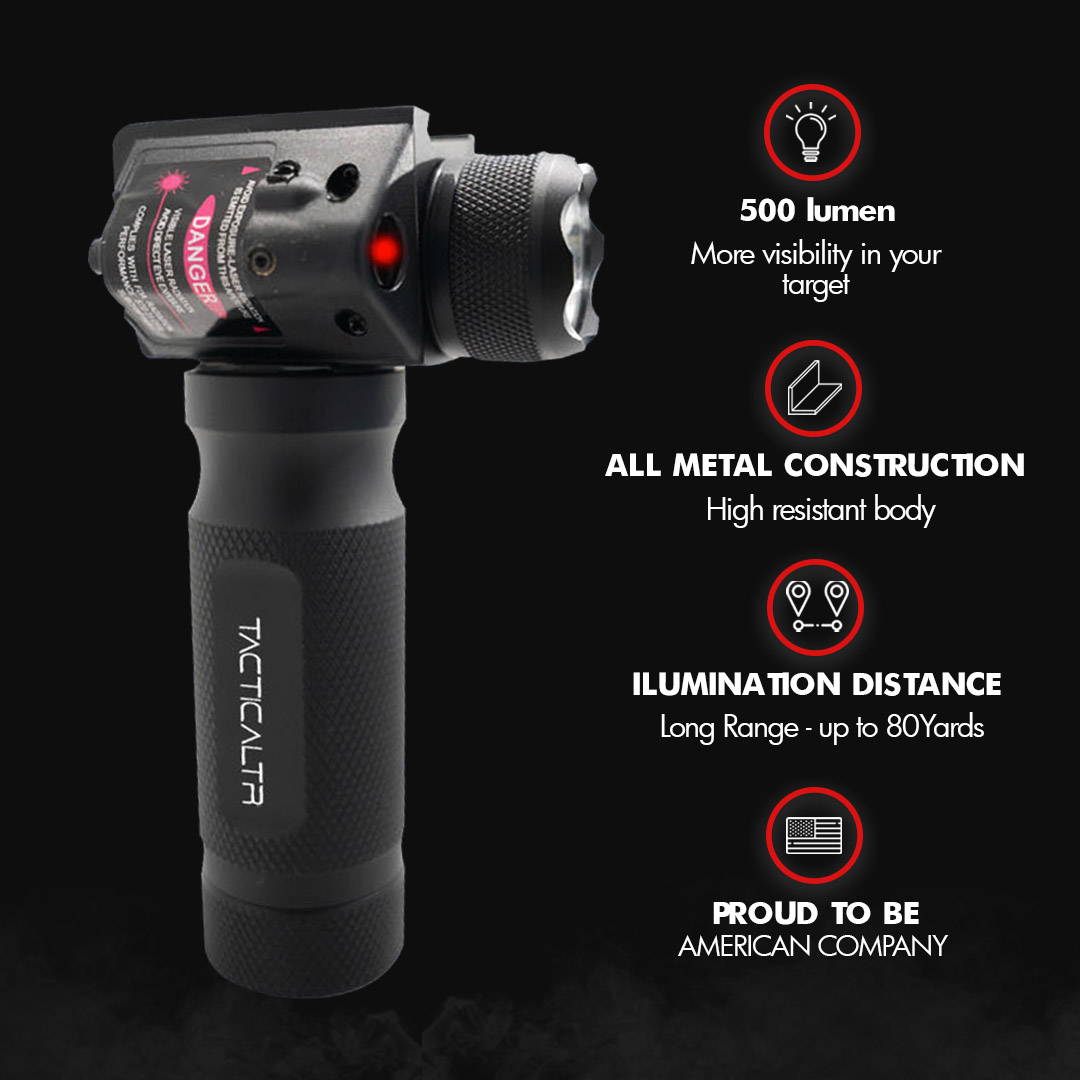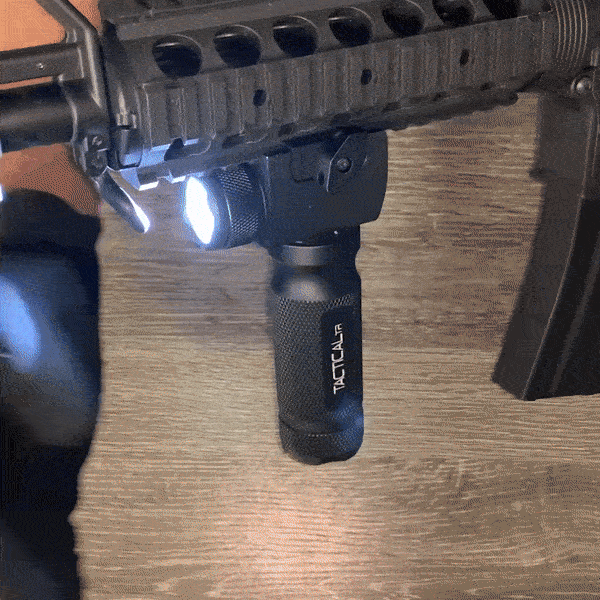 PRECISION LIGHT OUTPUT: With 500 lumens, high brightness, stable light source, providing flash/continuous light mode.
EXCELLENT FITMENT:

All metal construction With quick disassembly device, it can be easily installed and removed
VERSATILE MODES: Equipped with a red laser blaster. The rear part of the handle is parallel to the light button, enabling the laser device to be turned on quickly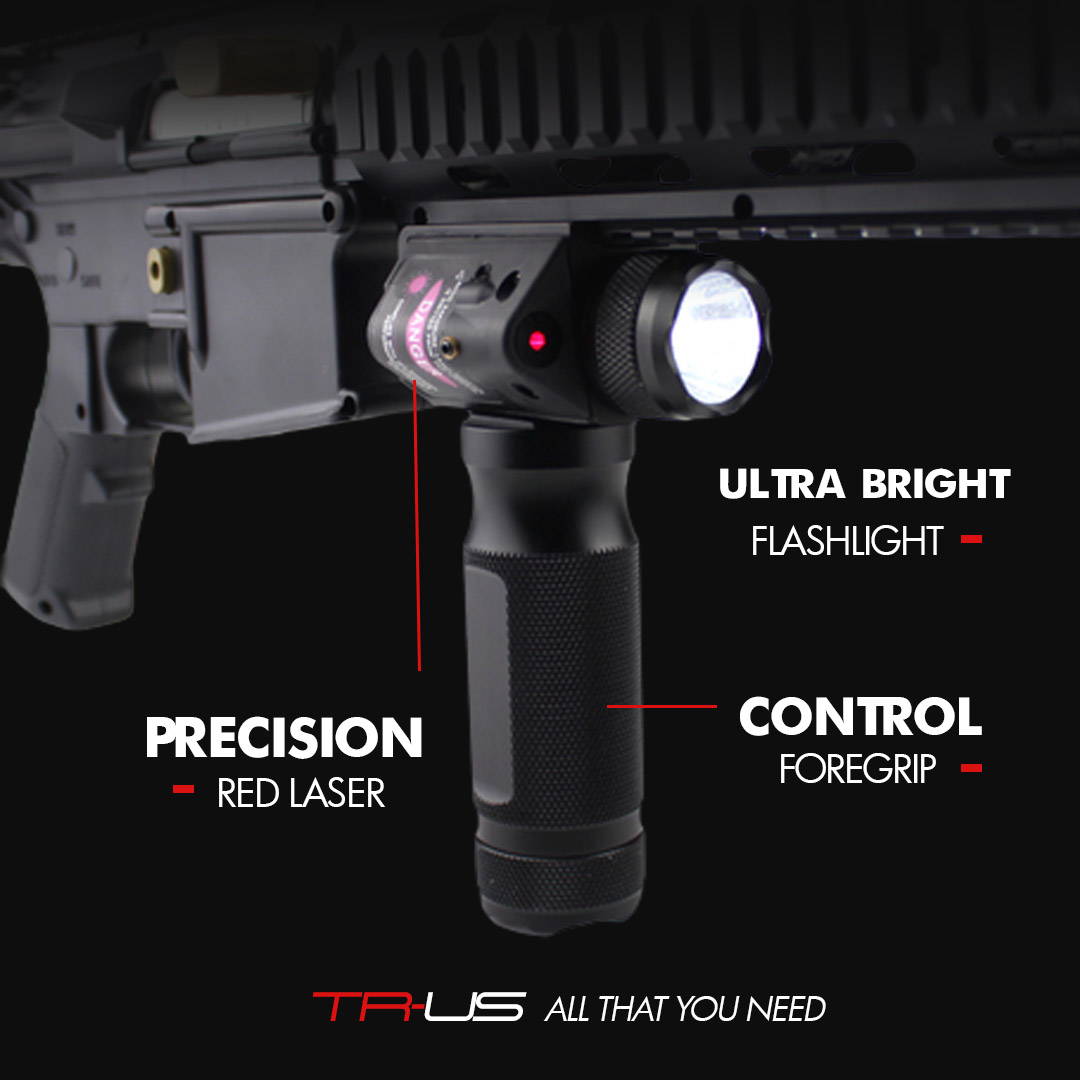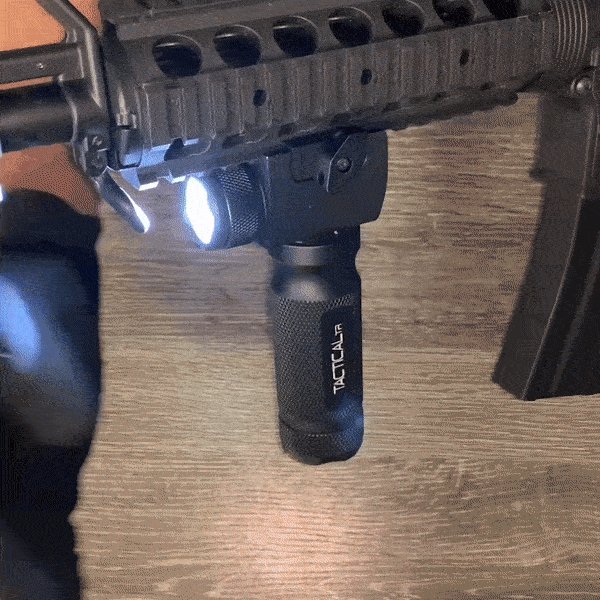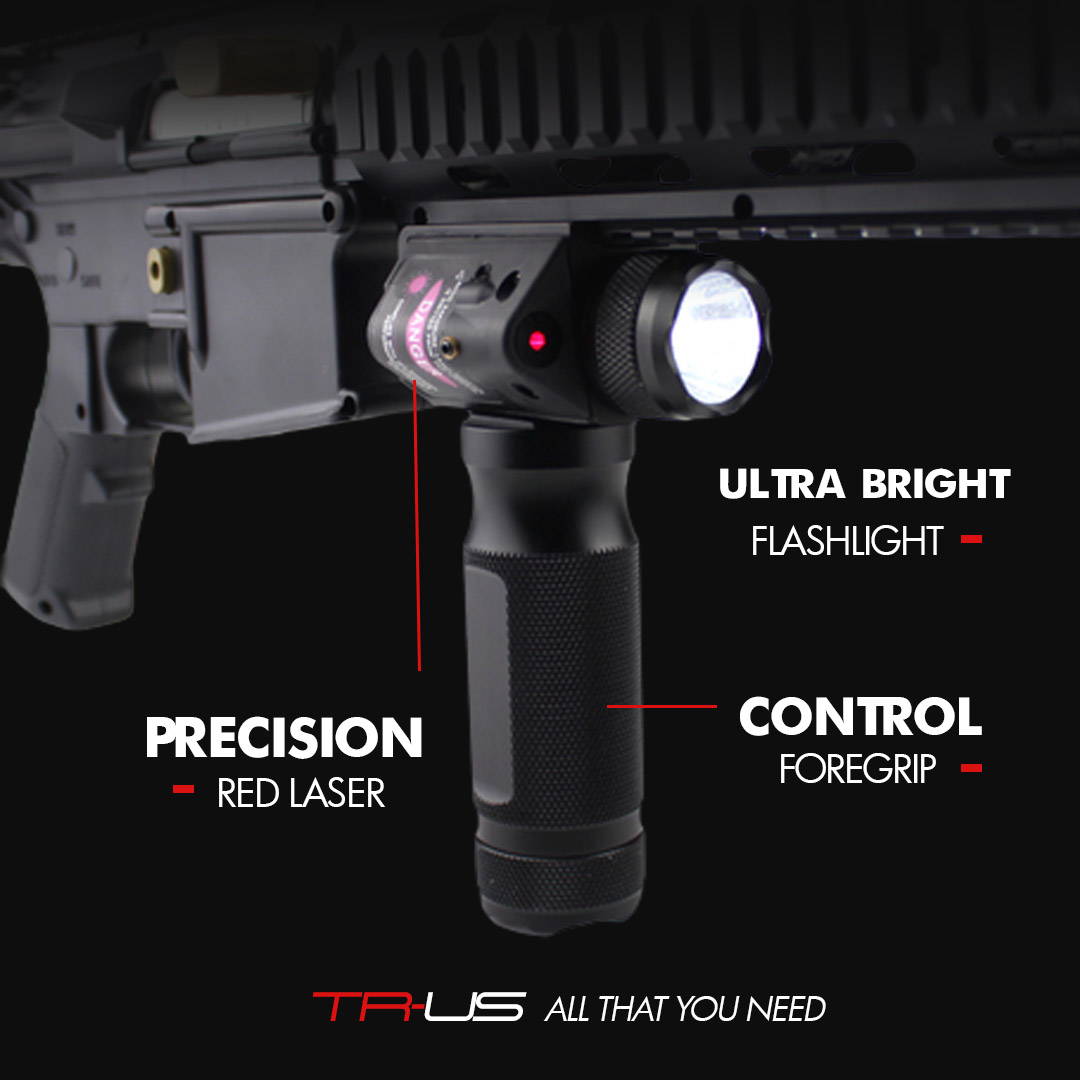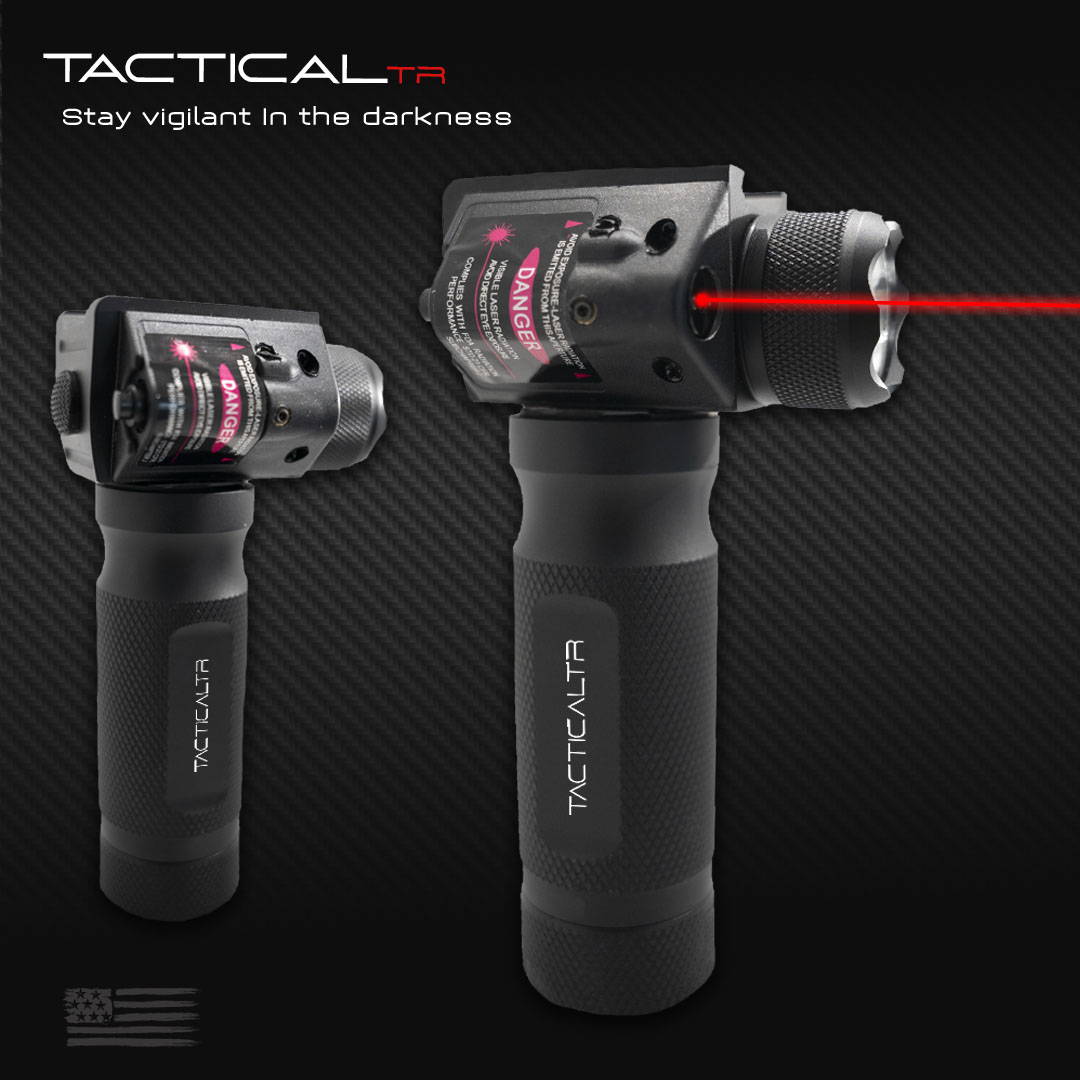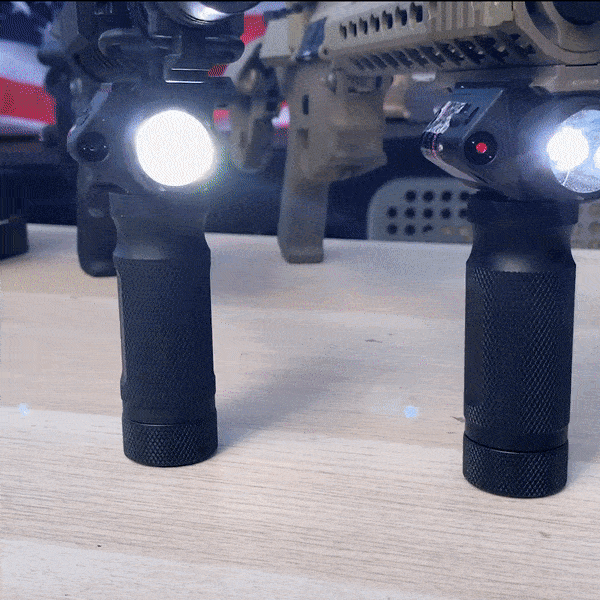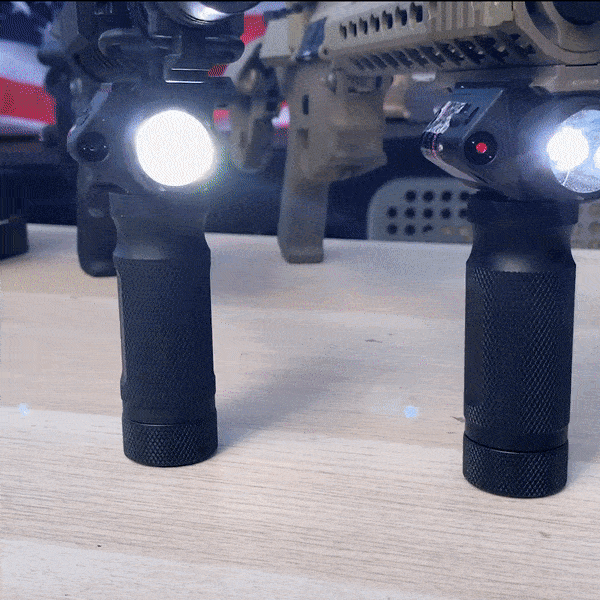 ATTENTION: Place your order TODAY and your package will be prepared and shipped in the next 24hrs. We have many orders and our Stock is Limited.

Where TR-US shipping from?
We send all orders from US - Davenport FL district
How long does it take for an order to arrive?
Once shipped, you will received a email with the expected delivery time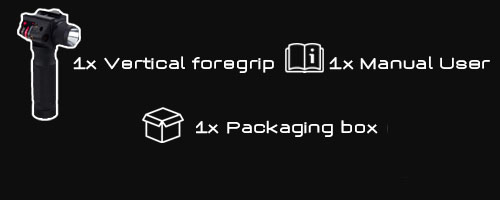 Batteries: 2 (two) CR123A 3V (not included)
All metal construction grip
Super bright 500 Lumen LED Bulb
Large knurled grip body in anodized black finish
Push button switch sets various operation modes of flashlight such as full power ON/Strobe
650nm red laser sight is fully adjustable for Windage and Elevation
Laser output: <5mW
Weight: 13.6oz ( With the Batteries installed)
Grip length: 4inch
Grip diameter: 1.4inch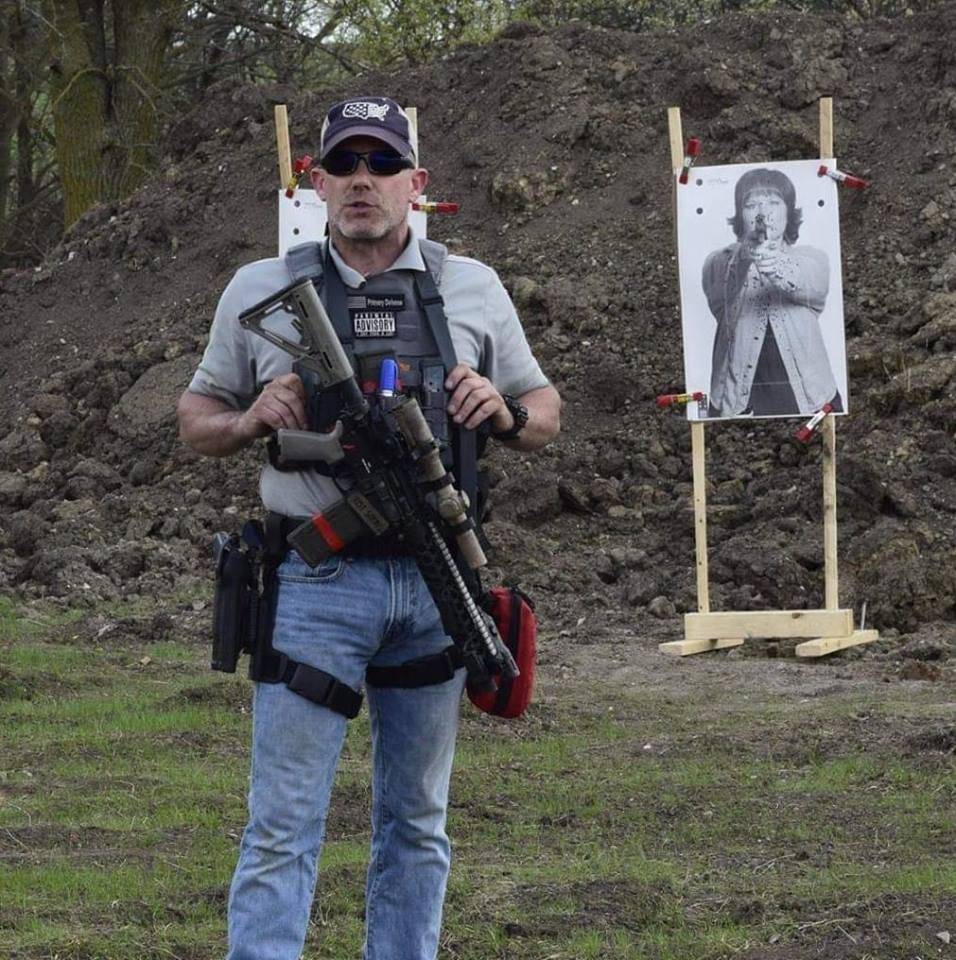 "I purchased two TACTICALTR handgun lights about a year ago and I am very happy with this product, as a satisfied customer and user, I highly Recommend it, if you're thinking about ordering this product go ahead"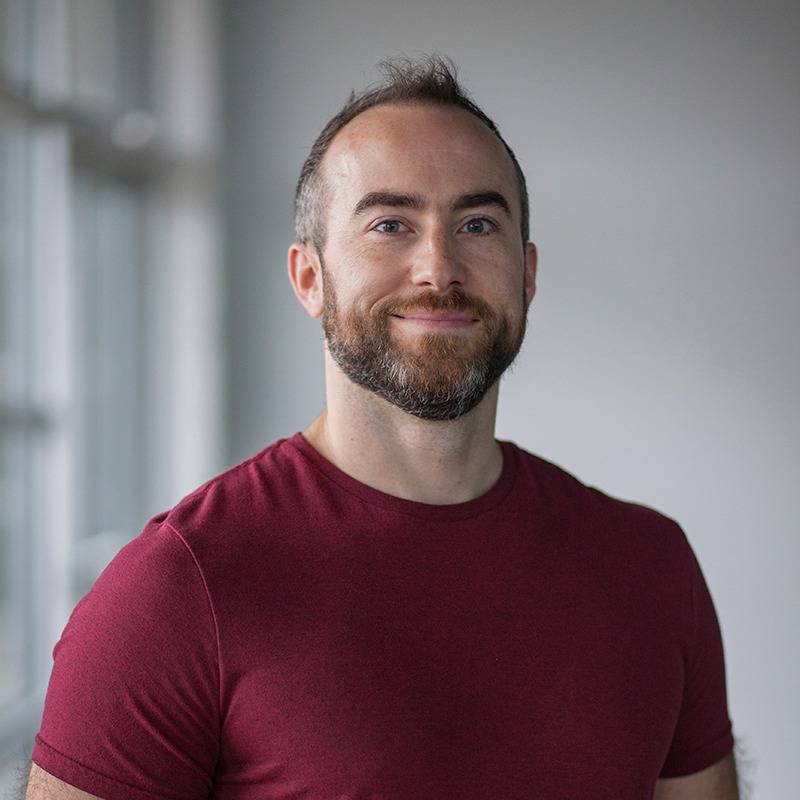 "LIGHTWEIGHT, I got the light, and it works perfectly! I mounted it to the bottom rail of my AR15, no problem!"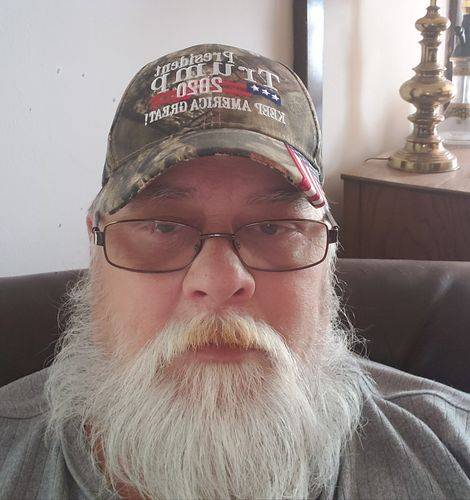 "I am very happy with the two weapon lights I ordered. Perfect construction and more resistant that I was expected"
Product not found. Have you uploaded products to your store?